ROLL OUT OF THE NEW PERMANENT VISIBILITY BVI
SCANDINES WALLBAYS – GLENFIDDICH & TULLAMORE DEW
Design of the old wallbays' update at Scandlines Border Shop.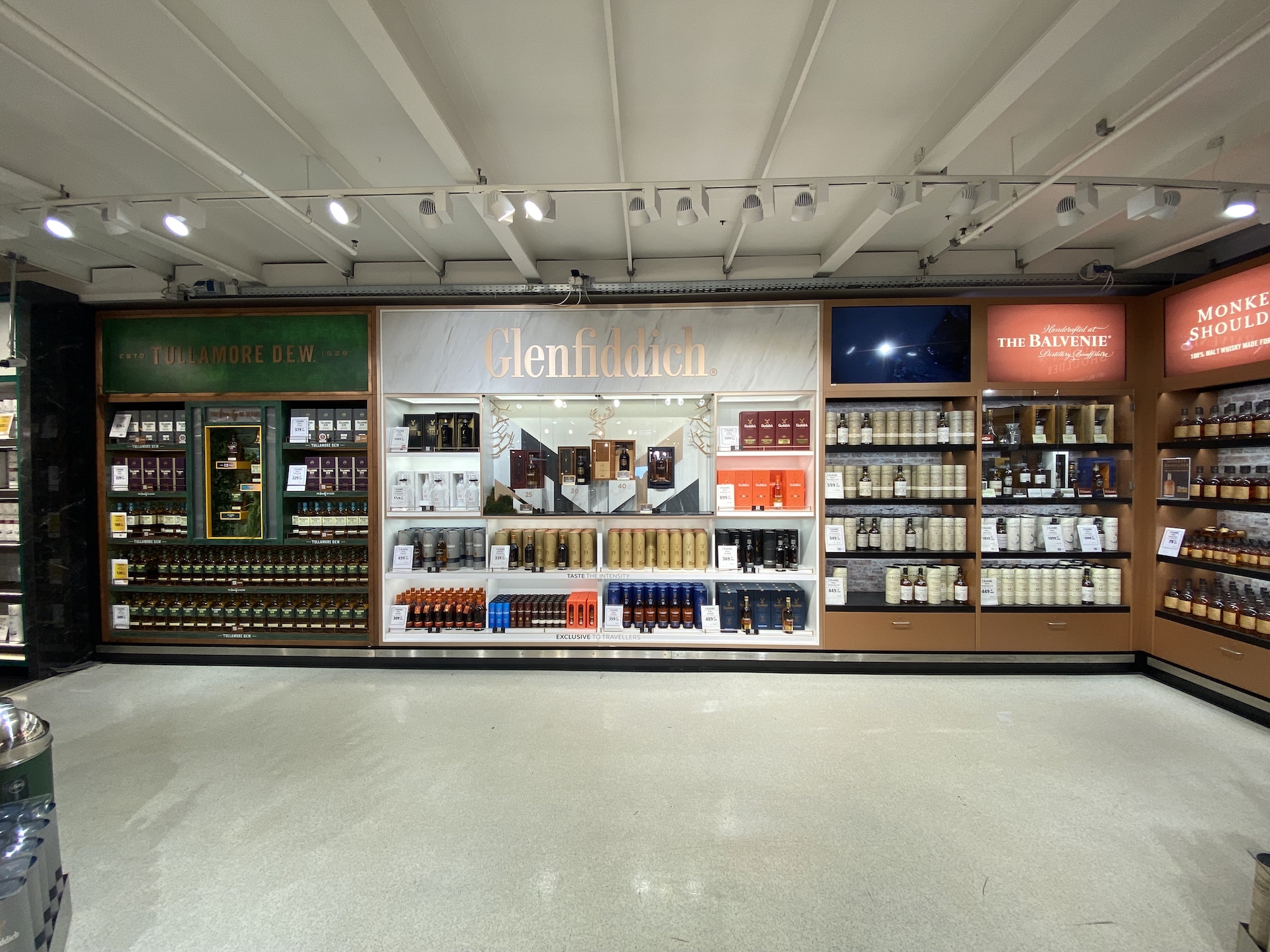 BRIEF
With the recent roll out of the new permanent visibility BVI for both Glenfiddich and Tullamore Dew we were given the opportunity to update the older, tired wallbays that were currently in situ at Scandlines Border Shop.



SOLUTIONS
For Tullamore Dew we created an impactful double wall bay with a central area for glorification of the 3 key SKUs, each situation on their own floating shelf. The bay was predominately green with touches of copper to highlight the shelving and glorification. For Glenfiddich, we pushed to create a whopping 3 metre wallbay, this ensured we could give both adequate stock loading but also fully showcase the range in a way that didn't feel overcrowded. We created a large glorification space within the central section of the wallbay, with 4 pillars positioned behind glass to hero the most premium SKUs.



RESULTS
The Covid pandemic proved challenging when getting these bays to the finish line, with material shortages being the biggest obstacle, but we pushed through and the clients were completely thrilled with the finished result.