THE VENEZUELAN AMAZON IN A BOTTLE



SCANDINES WALLBAYS – GLENFIDDICH & TULLAMORE DEW
Design of Hendrick's Amazonia new bright and tropical gin. From Lesley Gracie's travels to Hendrick's collection.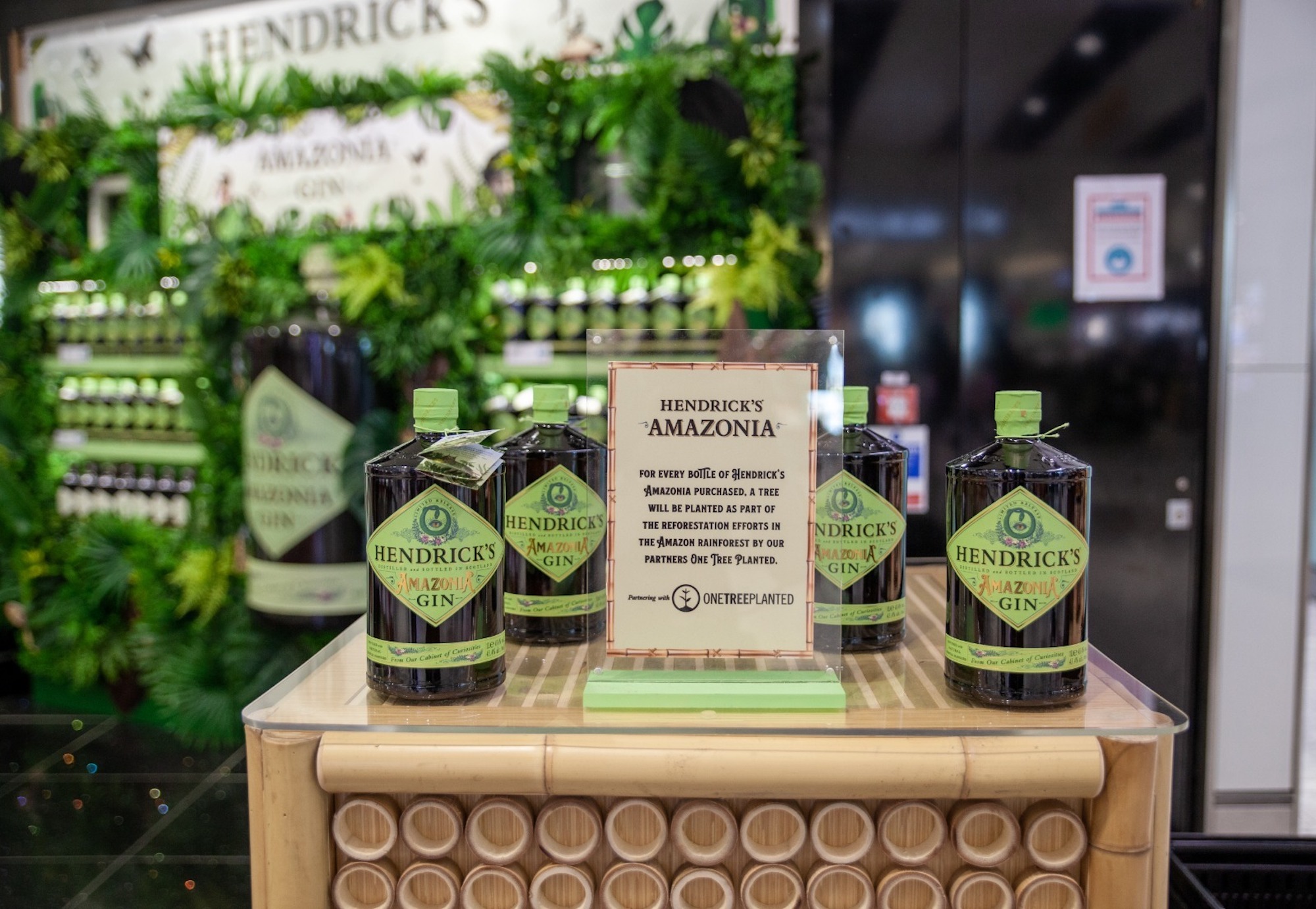 BRIEF
The newest release from their Cabinet of Curiosities, Amazonia, was inspired by Hendrick's master distiller Lesley Gracie. Following her visit to the Venezuelan Amazon, Lesley curated a bright and tropical gin which correlated with the vibrancy of her travels. Our Travel Retail activation combined the elegance of the Hendrick's brand with the natural beauty of the Amazon; with each branded space featuring an abundance of foliage and a nod to Lesley Gracie and her travels.



SOLUTIONS
The activation was not just to showcase of the newest gin in the Hendrick's collection, but also the brand's dedication to protecting our planet. For every bottle of Hendrick's Amazonia Gin that was purchased, one tree was to be planted in the Amazon by One Tree Planted, a non-profit organisation committed to supporting reforestation of the Amazon. Global travellers could learn about this wonderful incentive with every purchase.



RESULTS
HRG supported the launch by taking over London's Heathrow T5 Spirits Wall, bringing the intriguing world of Hendrick's Amazonia to life for adventurous, global travellers. The entirety of the wallbay was built off site and featured directional sound speakers that played the noises of the rainforest creating an immersive passenger experience. The wallbay also featured photo frames of trinkets and oddities found within the Amazon rainforest. Fully dressed with foliage, a bespoke canoe, butterflies & bugs – which helped showcase a giant Amazonia bottle – this activation was eclectic, eye catching and striking.