A CELEBRATION OF SCOTTISH WHISKY

GLENFIDDICH GRAND CRU – LHRT5 WHISKY HALL
Design of the launch product. As innovative as celebratory.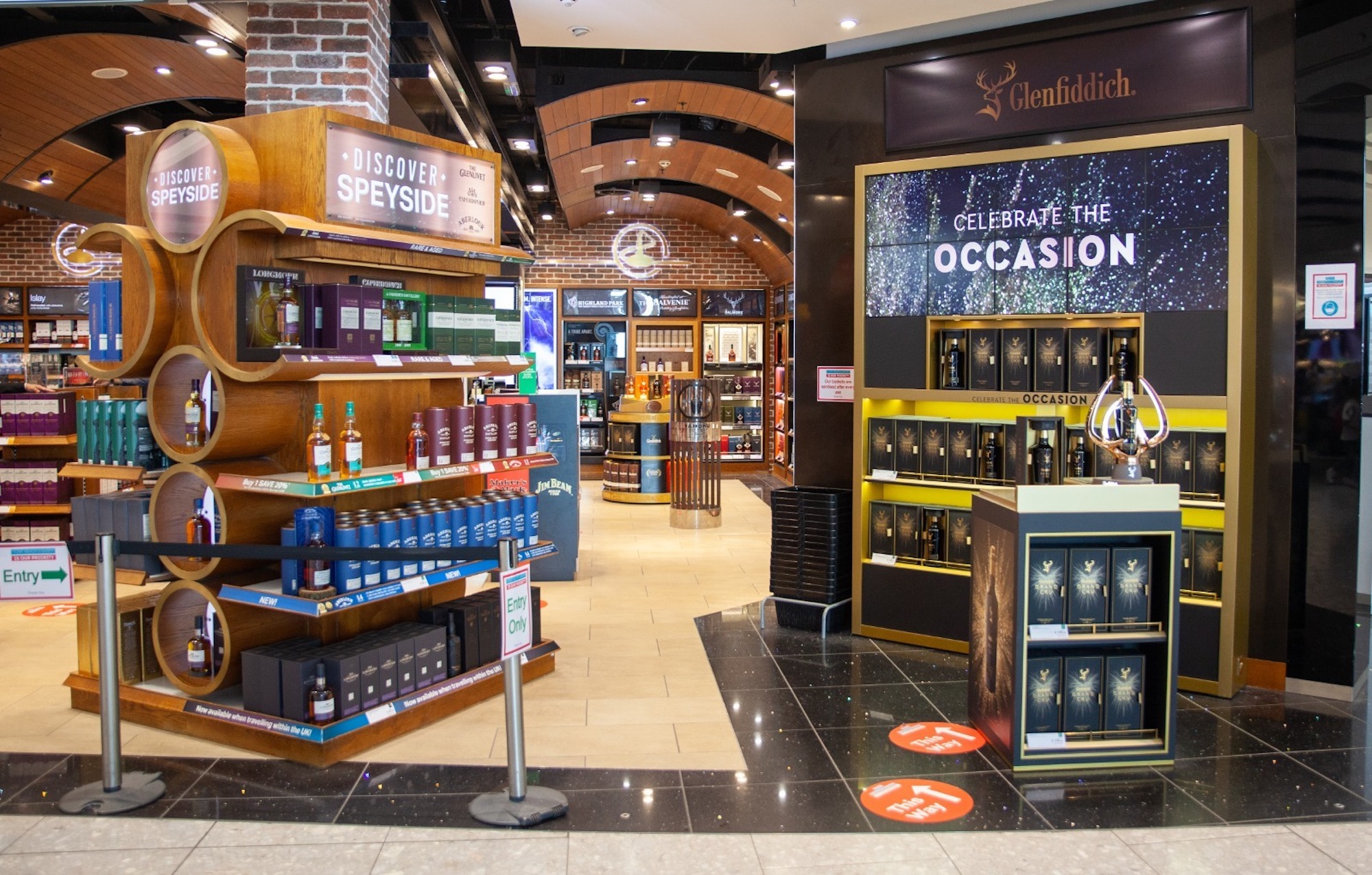 BRIEF
Glenfiddich is one of the most notable names in Scottish Whisky, celebrated for their luxury presence in the market. Their recent Grand Cru launch is a celebration of Scottish Whisky finished in French cuvée casks, usually reserved for champagne production. This was referenced as a 'play on the liquid synonymous with celebration but that brings the substance and smoothness of single malt to the moment' – the launch of this innovative product had to be equally as celebratory.



SOLUTIONS
In order to 'Celebrate the Occasion' with Grand Cru, we designed a premium launch space which would impress travellers as they navigated a busy airport. The innovative whisky was celebrated with grandeur, with the implementation of our activations across numerous locations. From Dubai and Paris through to Amsterdam and London's Heathrow, we disrupted the norm of duty-free with a multi-sensory experience. The tasting notes of this innovative whisky creation could be nosed through aroma beads at the bottom of champagne coupes.



RESULTS
We had the opportunity to bring the celebration to life within LHRT5 and designed a wallbay that featured an impactful wall of screens that showcased the beautiful Grand Cru digital content, with explosions of gold and glitter catching the eye of passers by. Within the screens we created a recess to glorify the bottles, with lights helping to halo the product. We also produced a tasting table for sampling, giving brand ambassadors the chance to engage with passengers and educate them about the whisky worth celebrating.