A NEW STRATEGIC PROPOSITION
WILLIAM GRANT OMNI CHANNEL STRATEGY
Driving maximum connection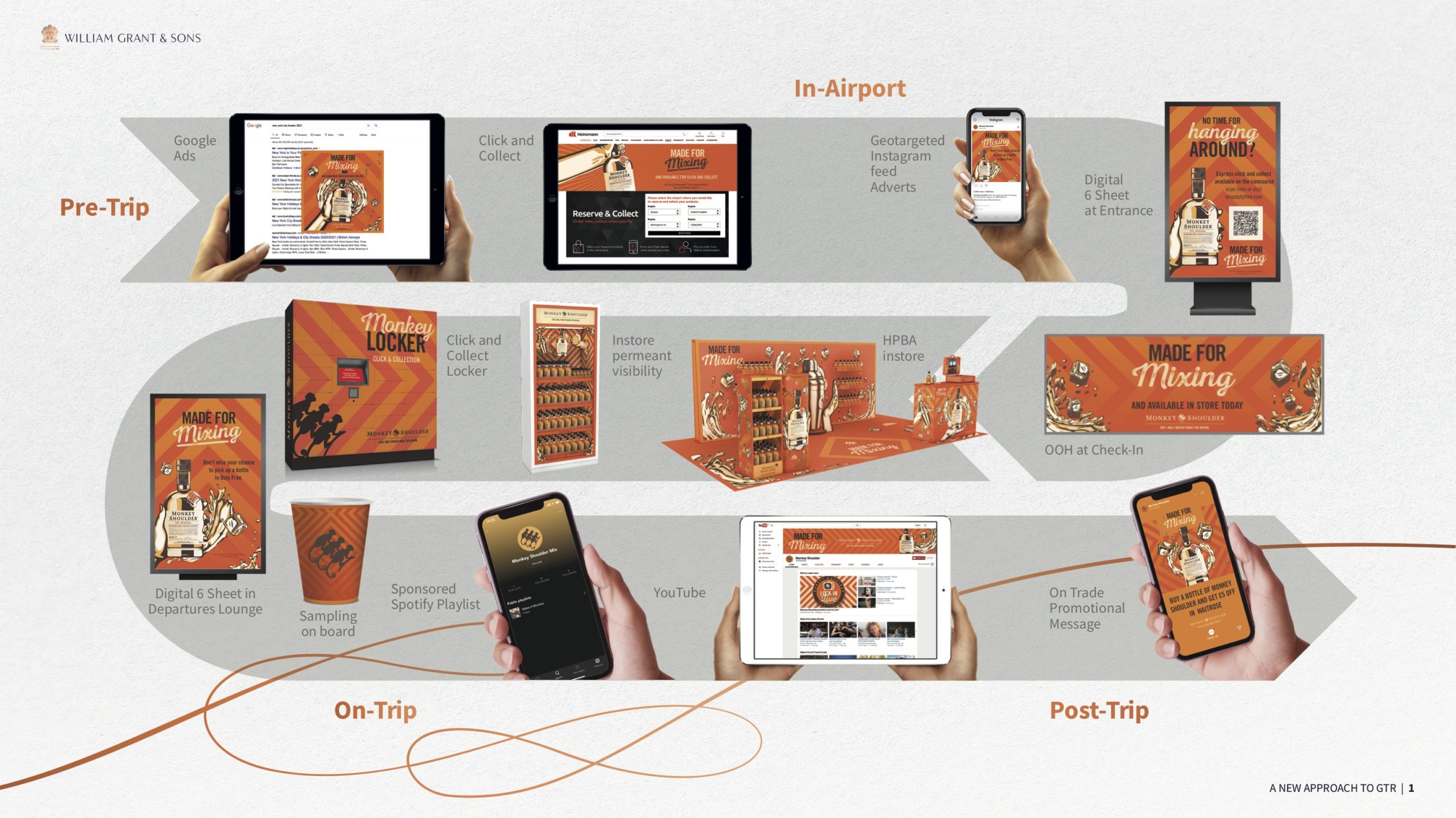 OBJECTIVE
To create a new strategic proposition for how William Grant activate their portfolio of brands in the GTR channel.



APPROACH
The pandemic has had a devastating effect on the channel, with global travel halted for a sustained period of time. This moment of pause allowed ATR to start dialogue with our clients about changes in behaviour post covid and how we could maximise opportunities in a very different landscape.
Our primary research and category insights initially looked at what behaviour changes were going to be short lived, and which would be come the new norm as term we call 'covid scaring'. The long term changes in behaviour are not only relevant 'in airport,' but also effect 'pre & post travel touchpoints' meaning a more omni channel view of the passenger journey is essential to ensure brand communication is driving maximum connection.
As well as shopper insight we looked at how trends were accelerating growth within the channel and what did really drive purchase?



RESULT
The end result was a category specific strategy so William Grant & sons could be confident that all future activations were grounded in insight and completely traveller centric.