WORLD'S FIRST AIRPORT CAFÉ
NUTELLA DUBAI AIRPORT
Design of the world first airport Nutella concept store and cafe,
from Concept to reality.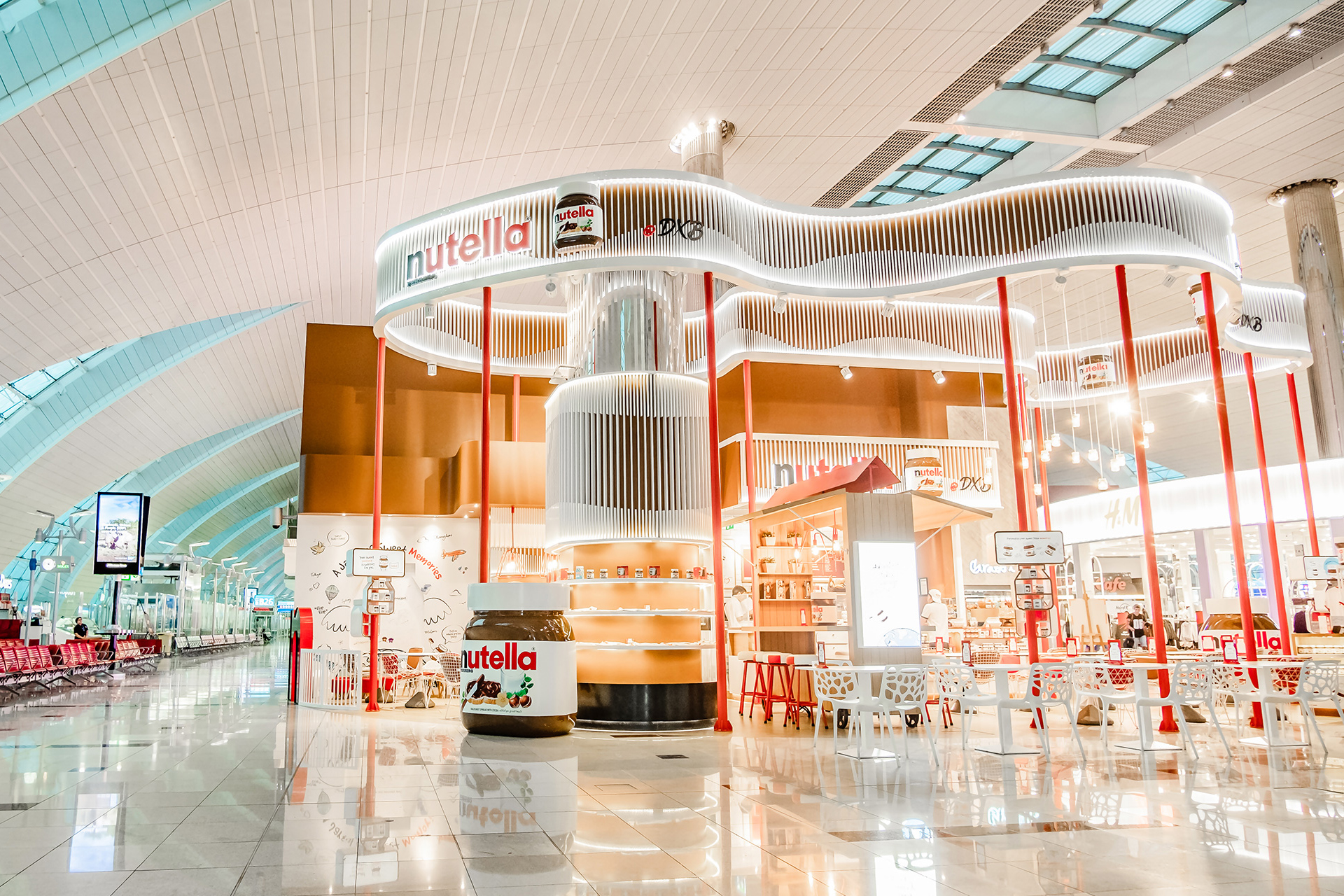 BRIEF
We were hired by Ferrero and HWH operator to design the first Nutella Café in the Middle East in the Dubai International Airport.



SOLUTIONS
We prepared the concept design, detailed drawings, and supervised the execution.



RESULTS
In a major food & beverage and retail initiative, the first Nutella Airport Café showcases the hero products as well as several innovative offers the concept is a tribute to the brand. Travelers will recognize their favorite jar in every design details while enjoying personalized products.